... from an authoritative source: Duxford Radio Trust (DRT) has been given notice to quit the Imperial War Museum's site at Duxford after 32 years support to IWM
A number of veterans will have visited IWM Duxford over the years and found their way into the Duxford Radio Trust's (DRT) exhibitions in two buildings, 177 and 178, located either side of the large Gibraltar Gun, and adjacent to the American Air Museum. Building 177 housed the exhibition radio transmitting station and a display of radio equipment principally with a land warfare theme, together with a working replica of the Wireless Operator's position from the RAF Lancaster bomber. Building 178 was an interactive display and demonstration room, which housed a display of working conserved or restored radio, navigation and radar equipment principally with an aviation theme.
There are two Marconi angles to this item. One of our now deceased veterans, George Rawlings, who I think carried out PDS work in EOSD at Basildon, was actively involved in the restoration and setting to work of a significant amount of this equipment. George was a bit of an outrider because due to Duxford's proximity to Cambridge most of DRT's working volunteers are former Pye Telecoms engineers. The second angle is
that for our 2011 reunion Denis Willis, at that time the vice-chairman of Duxford Radio Society (it didn't become a trust until 2016), kindly lent me one of their working R1155s because the one that I owned wasn't in a fit state to put on display in a working condition.
But now the DRS/DRT presence at IWM Duxford is no more. IWM has closed the Duxford volunteer Radio Section and told DRT to remove all its equipment from the Duxford Airfield site - without a valid reason. This came about after new mandatory commercial terms and conditions for the continued presence at the site were introduced by IWM. DRT were unable to comply quickly enough with these demands due to other specific conditions insisted on by IWM, which would have contravened health & safety and radio regulations. When one set of conditions was eased slightly, allowing others to be met, DRT was then given notice to quit.
As I said at the start, a very sorry and messy story. However, at the time of writing the signs are that the management team now have the prospect of a satisfactory indoor environment for both maintenance and storage of the equipment, and discussions are ongoing for reasonably local museum space for the displays. The DRT Phoenix may be about to arise from the ashes.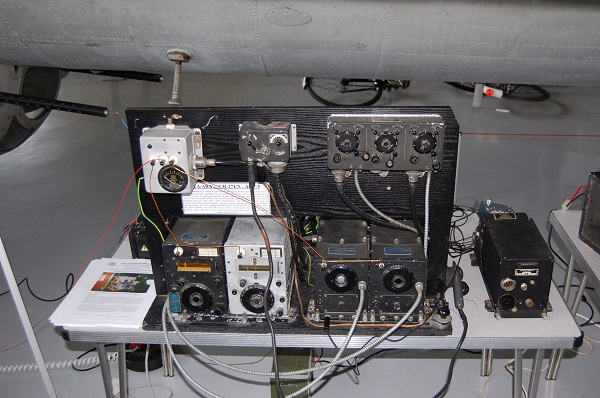 Working complete ARC-5/SCR-274-N 'Command' radio installation as fitted to USAAF B17 and B24 aircraft.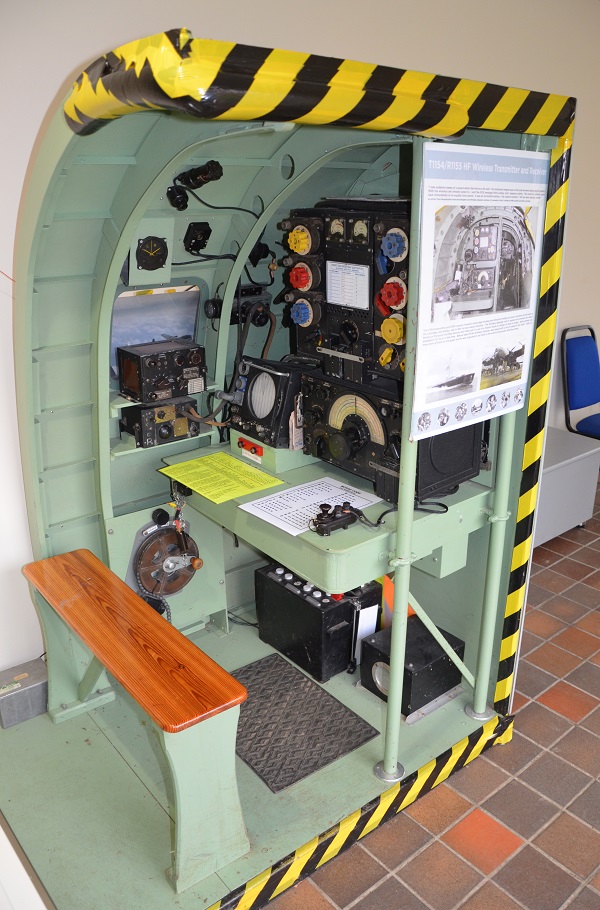 Working replica of the RAF Lancaster Bomber Wireless Operator's station
Both photos copyright Richard Howes
You will find a comprehensive overview of DRT's activities – its work in collecting, conserving, restoring and demonstrating aircraft and ground military radio equipments to the public, together with further information on this current situation at: http://www.duxfordradio.org