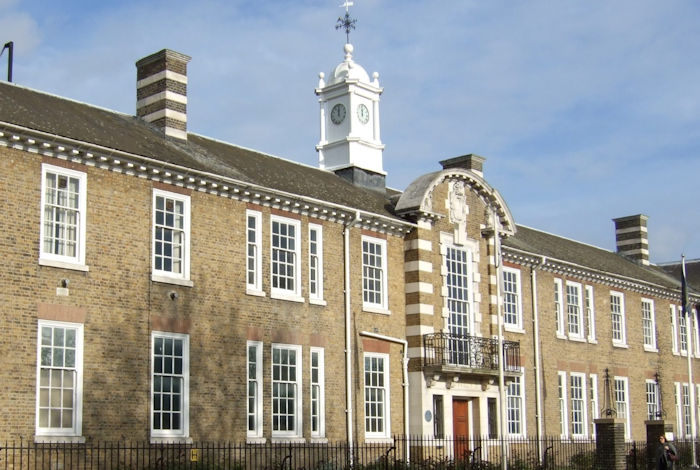 Due to the Pandemic / Lockdown we are now not able to post the Newsletter to members in February.
However the 2021 Newsletter is now published in full on this web site.

Our booking for the next Reunion on Saturday 18th September 2021, at Pontlands Park has now been confirmed.
A hard copy of this newsletter will be posted later in the year to all members who responded to our 2020 Reunion invitation. This will include the invitation letter for the September 2021 Reunion.
Controversial plans have been submitted to demolish The Haven Hotel at Poole Harbour, Dorset, where Guglielmo Marconi set up a Wireless station in 1898.
The station operated from 1898 until 1926, transmitting across the channel to France.
This 141 year old historic hotel still has a Marconi lounge.
The developer wants to demolish the hotel and build a £250m block of 119 luxury flats on the site. The Bournemouth, Christchurch and Poole Council will decide on the planning application.

The Marconi mast in the early 1900's, The Haven Hotel is on the right.
Well over 3,000 letters of objection to the plans have been lodged by residents of the local Sandbanks area.
The MVA are also considering lodging an objection - the current objections do not seem to include any reference to the buildings historic significance.

The blue plaque outside the Haven Hotel.
Click here for an article in the Daily Mail detailing this story

Marconi New Street Works Chelmsford - Old Cine film
This archive footage shows the men and women at work in the factory, we also get a look at the sports club and life in busy Chelmsford. Shot in 1936, the transmitters could be the SWB18s which were installed in Daventry in 1937.
Lasts around 14 minutes, no sound.
A World Without Marconi ?
This is a recording of the Zoom lecture given by Alan Hartley-Smith on 6th June 2020, including discussing Marconi computers.
Marconi and the Battle of Britain

This is a recording of the Zoom lecture given by Alan Hartley-Smith on 18th September 2020, including the Dowding System
Marconi Celebration Virtual Walk of Chelmsford
This is a video produced by Alan Pamhilon, Lasts approx 33 minutes.
The Power behind the Microphone
This play was live from the Chelmsford Civic Theatre on Monday June 15th, a video of the play is now on YouTube:-
Marconi and the Making Of Chelmsford
This is now a podcast - click here to go to the web page
'Young Marconi written off as a trickster' Youtube video by CRHNews
Chelmsford Science and Engineering Society
The CSES are attempting to re-arrange various lectures as on-line ZOOM meetings - click here for the CSES events page