In the piece about Bawdsey Radar Trust on page 8 of the 2021 newsletter I made mention of the 80th anniversary of the Battle of Britain and, amongst the pilots from 16 countries who took part, a lone Austrian. Who was he, what was his background? Might he be Jewish or have Jewish ancestry, was he from the Austrian nobility? After Hitler's annexation of Austria in 1938 - the Anschluss - and with that background he would almost certainly not have been well disposed towards the Nazis.
From subsequent investigation following leads from a number of sources (see below) we now know much more about him.
Early life
His name was Alfred Lammer, but he was born Alfred Ritter von Lammer in Linz, Austria in 1909, of a father who was a retired railway official and mother, a very enterprising businesswoman in tourism and banking.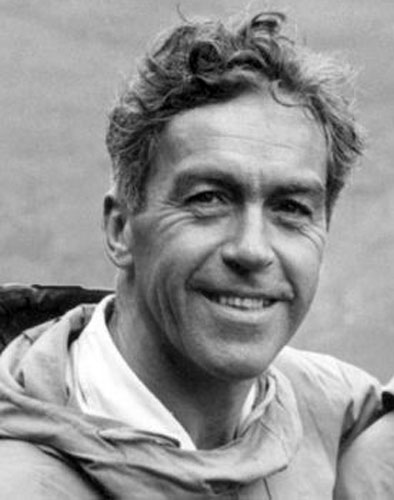 The hereditary order of nobility Ritter (knight) was first acquired by Alfred's grandfather, an army officer, who was honoured after distinguishing himself in the Italian campaign of 1848. So, yes, he had noble ancestry and the family moved in the higher echelons of Austrian society. They were friends and neighbours of the von Trapps of Sound of Music fame. Apparently he had taken his driving test in Captain von Trapp's car. Living near Zell am See he became skilled at rock-climbing and skiing, and maybe developed an interest in photography, pursuits that would prove useful in later life.
Whilst at university in Innsbruck and Munich, disturbed by the rise of Nazi sentiments in Austria following Hitler's becoming Chancellor in Germany in 1933, he became involved in anti-Nazi movements in his homeland. In 1934, after university, he went to work at the Austrian Travel Bureau in London by virtue of his mother's contacts in England. However, her banking business failed in 1938 due to the Nazis stranglehold on the Austrian tourist industry. In the same year he was offered German citizenship, but by now fiercely anti-Nazi he declined and was thus declared stateless and marooned in London. With his meagre savings he embarked on a course in photography. Around this time he stopped using Ritter and von in his name.
Military service in WWII
At the onset of war, by then classified as a friendly enemy alien clearly wanting to fight against his country's occupiers, the Nazis, in February 1940 he volunteered for service and was granted an emergency commission in the RAF for training as an Air Gunner. After ground and gunnery training he joined 254 Squadron as a Pilot Officer and was immediately attached to 206 Squadron flying in Hudsons on convoy escort duty. In July at 5 OTU he converted to Defiants
and was posted to night fighter squadron 141 at Prestwick. Because he flew with RAF Fighter Command between 10 July and 31 October 1940 he qualified for the Battle of Britain clasp to his 1939–45 campaign star.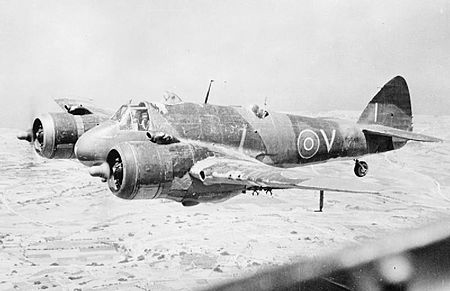 Now, the electronic connection to this article: he later retrained as Radio Observer (essentially Radar Observer) on Beaufighters (see photo above) and was posted to 409 Squadron at Coleby Grange, Lincolnshire in November 1941. His role was to operate and interpret the airborne interception radar (at this time the Mk IV AI) display to guide his pilot onto the target. He went on to 255 Squadron at Coltishall in February 1942 as Navigation Leader.
The squadron deployed to North Africa in November 1942 operating from
makeshift desert runways over Algeria and Tunisia, striking at German bombers at night. On one occasion, with one German aircraft downed they flew through the exploding debris of a second and damaged one of their engines. After a hairy approach and landing they ploughed into a parked Hurricane but escaped unhurt. The joke then was that they had scored three confirmed kills in a single night. He finished his tour there with a record of six enemy aircraft destroyed, a reflection of his skill as Radar Navigator.
He completed his time in the air force as a Squadron Leader, officer i/c the school for Radar Navigators at Charter Hall in Berwickshire - an exemplary service career, exceptional abilities, with a DFC and bar to his name.(I've yet to discover what/when were the intermediate stages in promotion from Pilot Officer in March 1940 to Squadron Leader in September 1943)
Post-war life
Alfred Lammer pursued his pre-war interest in photography, making it his civilian career. After joining a London firm of photographers he set up as a freelance photographer in 1946, then teaching at the Guildford School of Art in 1948, and a year later in London at the Central School of Arts and Crafts. At Guildford in 1952 he set up the first school of colour photography in Britain. Amongst those he taught there were Jane Bown, who for many years worked for the Observer, principally in monochrome portraiture of well-known artists, writers, musicians - the list goes on, and John Hedgecoe, best known for his portraits of artists and writers, but also for several manuals of photography.
Lammer specialised in close-up photos of plants (using only natural light) and stained glass. A set of four special edition postage stamps in 1987 brought some of his photos of flowers to wider public attention (see below).
In photographing stained glass in mediaeval churches he was again able to put his pre-war rock climbing skills to good use, sometimes manoeuvring himself, his tripod and his camera high above the floors of these buildings to capture the details of a mediaeval stained glass window. He worked in collaboration with author John Baker in 1960, taking the photographs for the publication of "English Stained Glass of the Medieval Period" by Thames and Hudson.
Following his retirement from Guildford he taught part-time at the Royal College of Art and was made an Honorary Fellow.
He was twice married, in 1941 to the Canadian violinist Kathleen Tierney then later in 1958 to the Countess Benedicta Wengersky. He died in 2000.
(References - RAF Benevolent Fund; RAF Memorial London website; obituaries in the Daily Telegraph and Guardian; Wikipedia; Victoria Taylor, PD History Researcher, University of Hull)