For many Veterans the news that the Chain Home Tower at Great Baddow has now achieved a Grade II listing is long overdue. Since 1956 the CH Tower has been a prominent landmark in Great Baddow and a testament to the pioneering engineers of radar technology.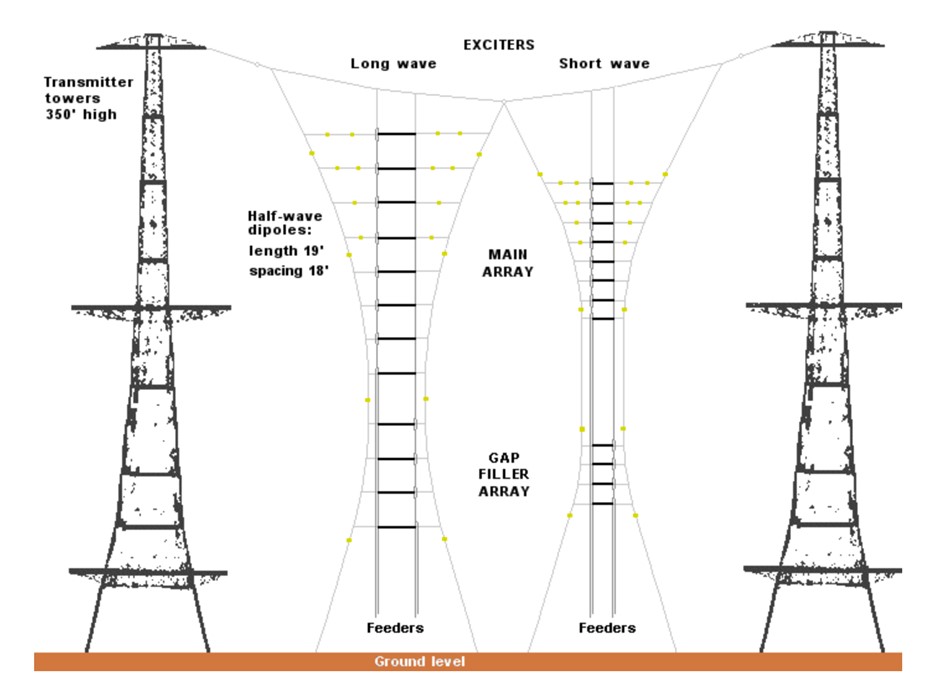 The 360 foot high tower was originally one of three erected at RAF Canewdon in 1937 and was used to support the curtain arrays supplied by the Marconi Company. It was relocated from south-east Essex to the Marconi Company research site at Great Baddow in 1956. Constructed of galvanized steel frame with timber and steel mesh flooring to the mid-level platforms it was mounted on on a reinforced -concrete foundation.
In 1938 the system became operational and continued throughout the war in spite of jamming by the Germans. The availability of 200MHz and 600MHz equipment in 1942 reduced the significance of the jamming by the Germans, which by now had become more intense.
It should be noted that the Chain Home was not only the first early warning radar network in the world, but also the first fully operational military radar system.
More information can be found at the following sites:
https://marconiradarhistory.pbworks.com/w/page/29574447/CH%20Tower%20at%20Baddow
http://www.rochforddistricthistory.org.uk/page/chain_home_raf_canewdon
https://greatbaddow.org.uk/info/great-baddow-tower
https://www.bbc.co.uk/news/uk-england-essex-54117382
https://historicengland.org.uk/listing/the-list/list-entry/1456445