Various Christmas gatherings happen in Chelmsford of (mainly) retired colleagues.
One group organised by Graham Chorley met at the County Hotel on 6th December, photograph below.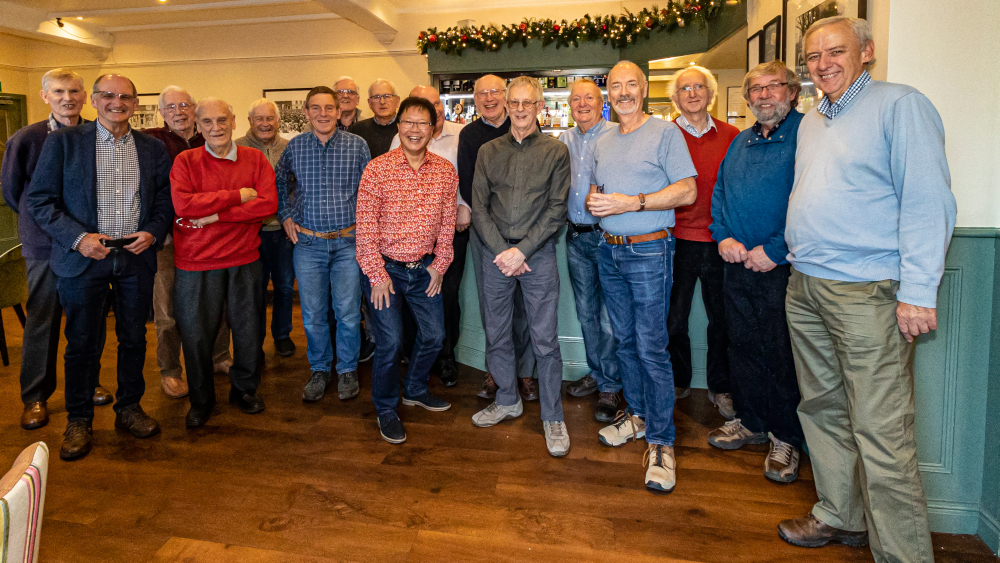 L to R: Chris Gardiner, Graham Chorley, Martyn Clarke, John Wright, Bob Rushbrook, Peter Brisley, Dave Chinnery, Steve Spooner, Hok Cheung, Tim Steele, Phil Eaton, Dave Webber, Peter Roscoe, Dave Roscoe, Mark Watson-Lee, Bernie Chesney, Phil Robinson
Another group is organised by Dave Excell and meets in The Globe.
Also various groups meet in other pubs such as The Ship on Friday lunch times.