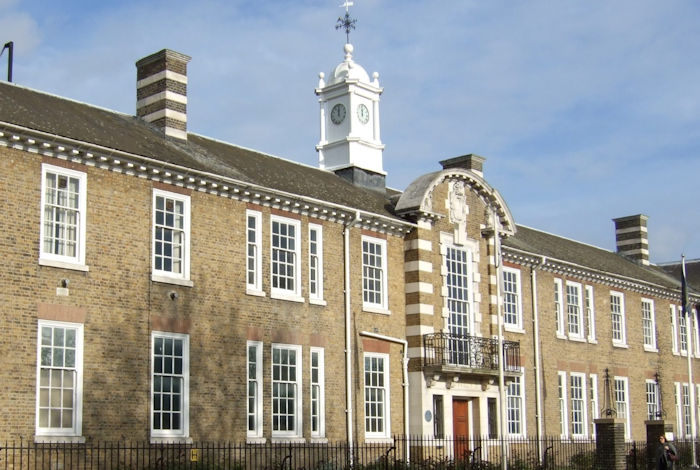 Photographs taken at the Marconi Veterans Reunion Dinner on 2nd July 2022
Photographs taken by Graham Chorley
01 - 2022 Committee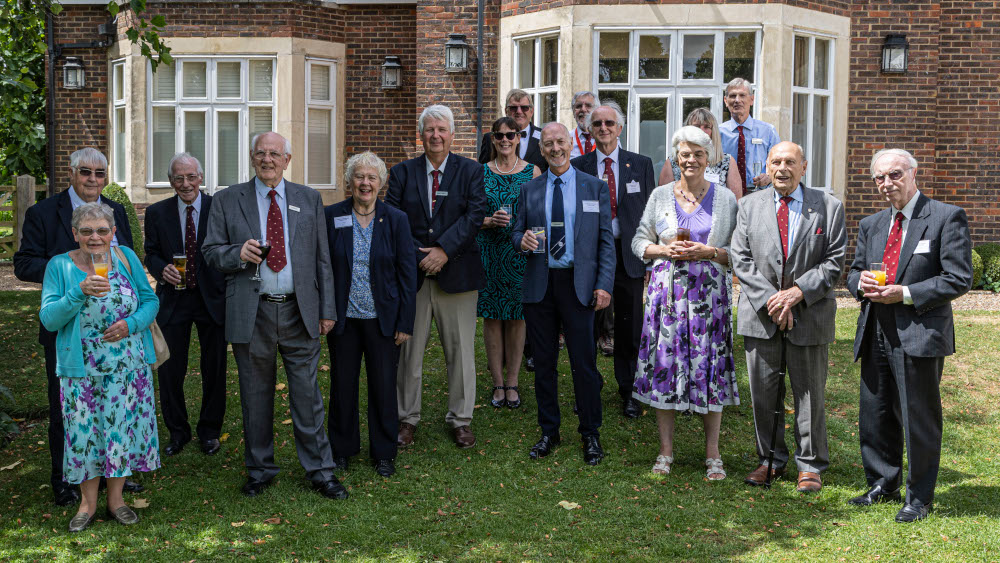 02 - Chairman - Brian Izzard
03 - Top Table
04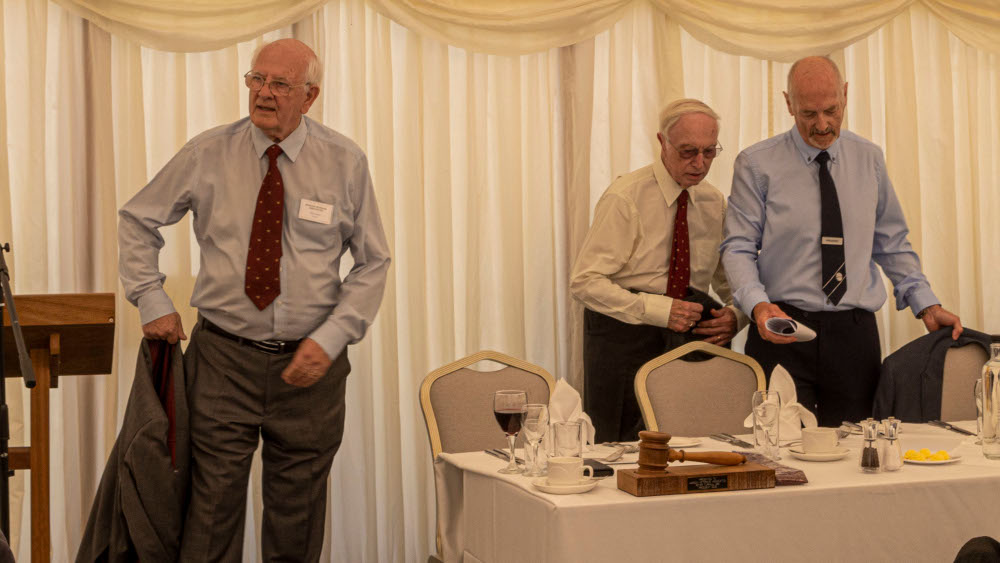 05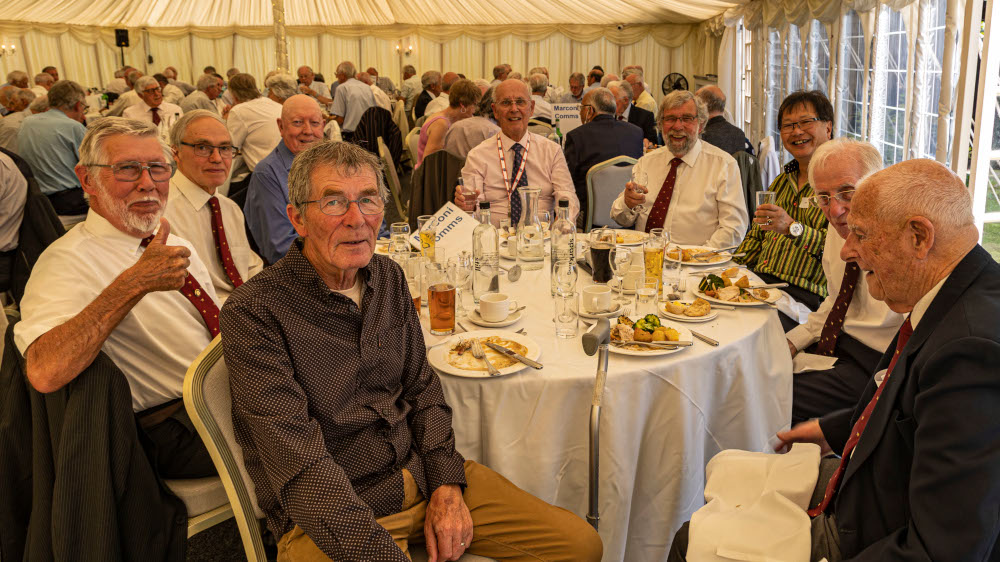 06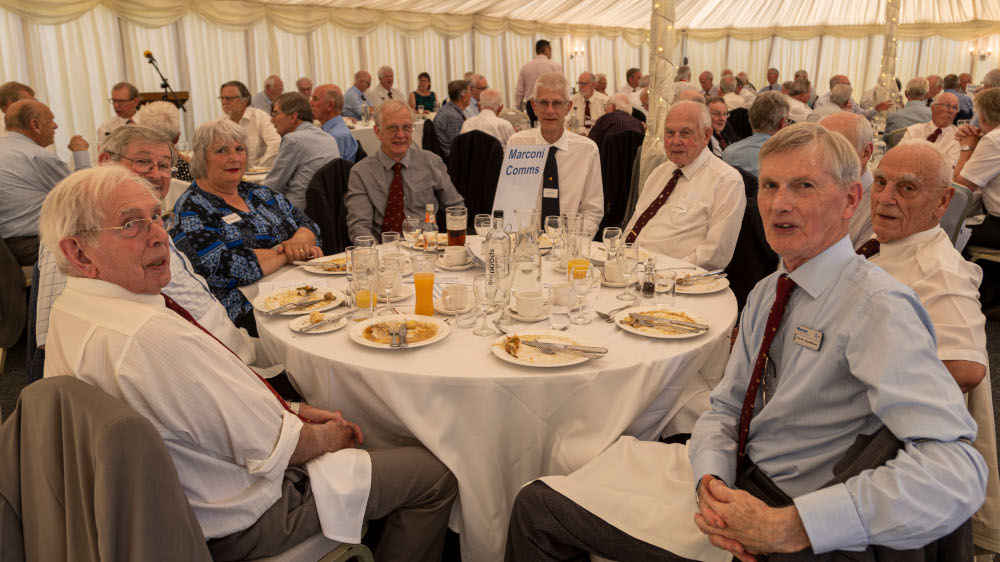 07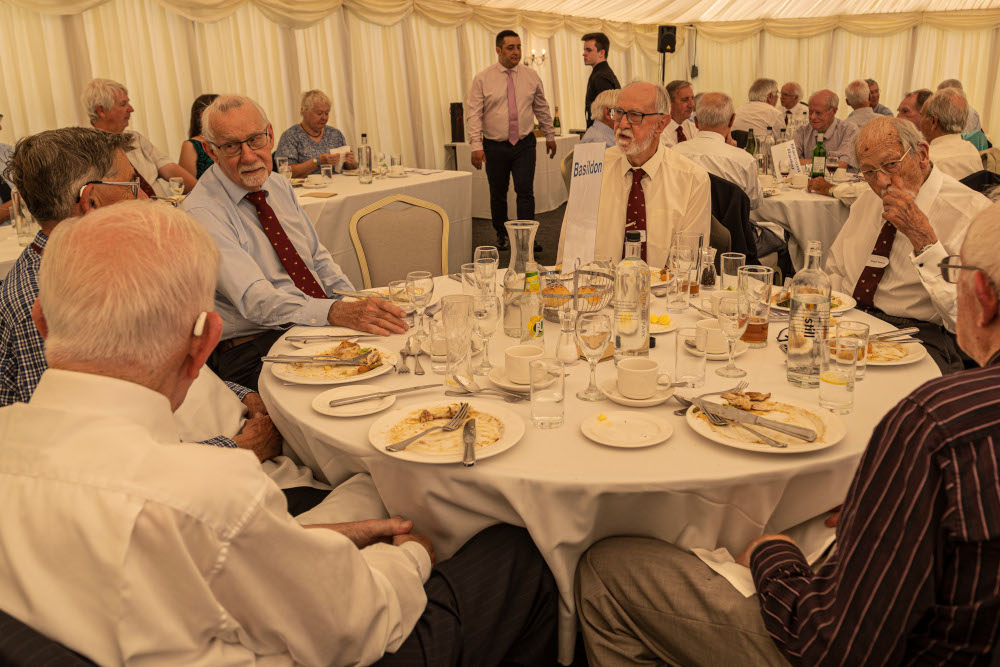 08
09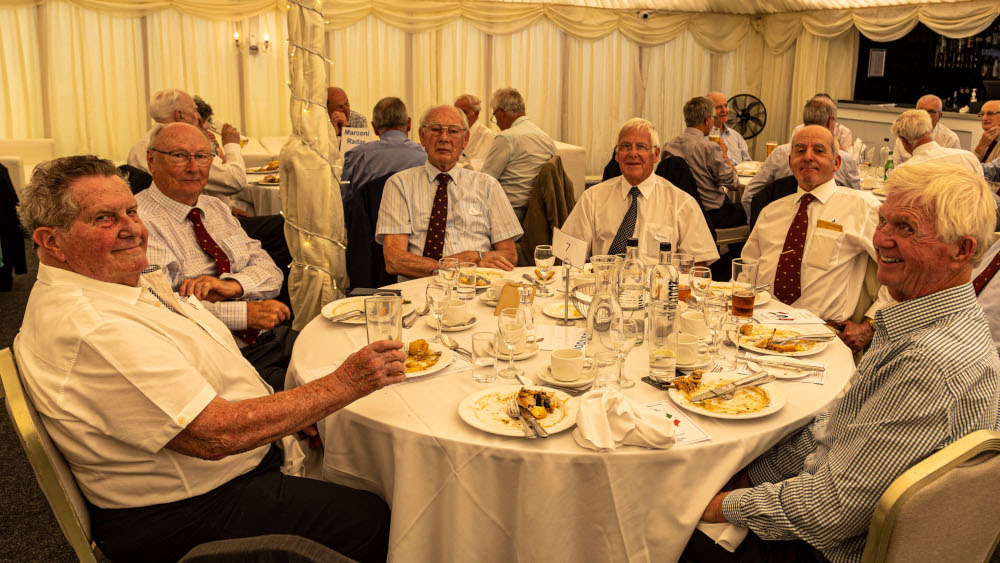 10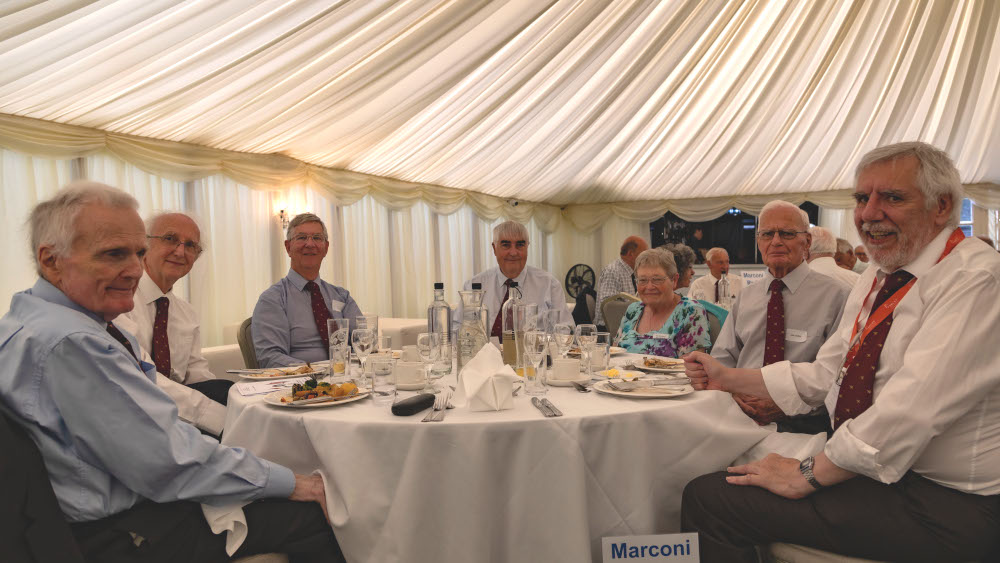 11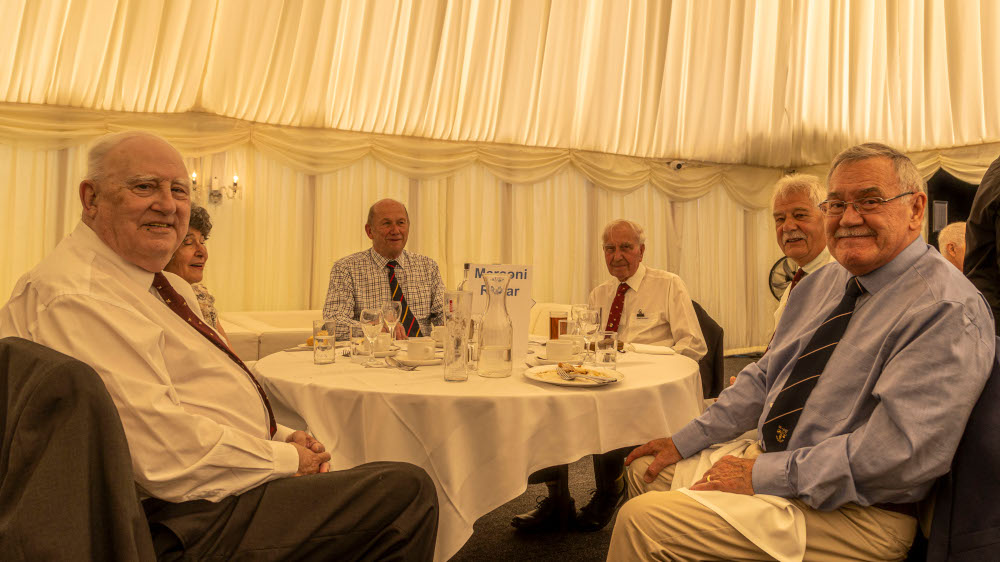 12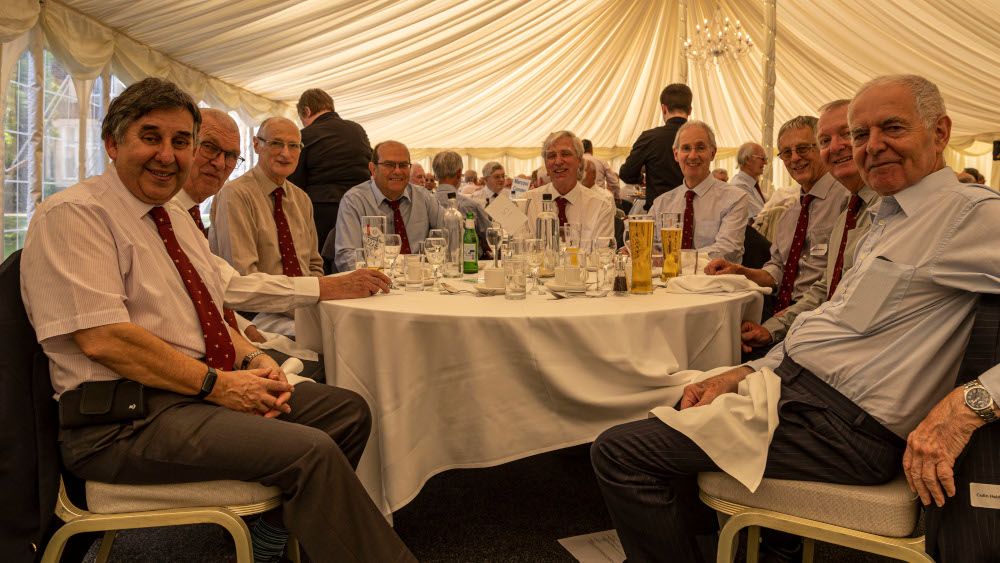 13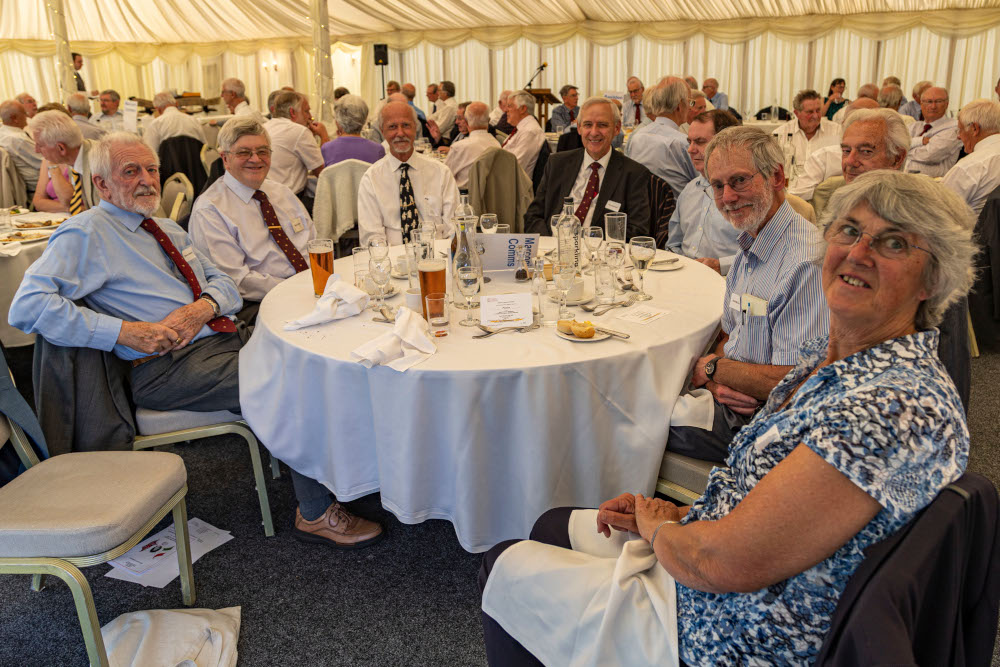 14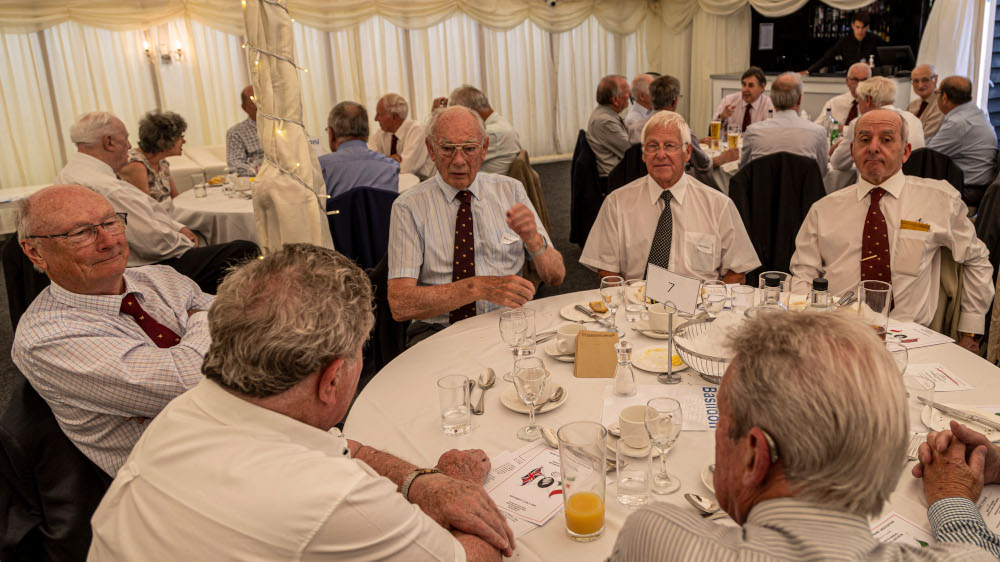 15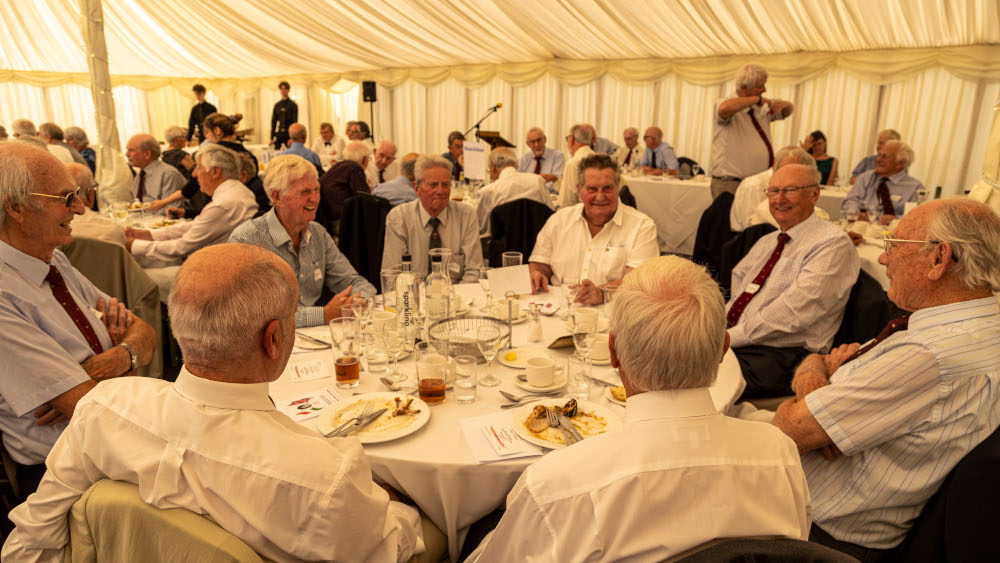 16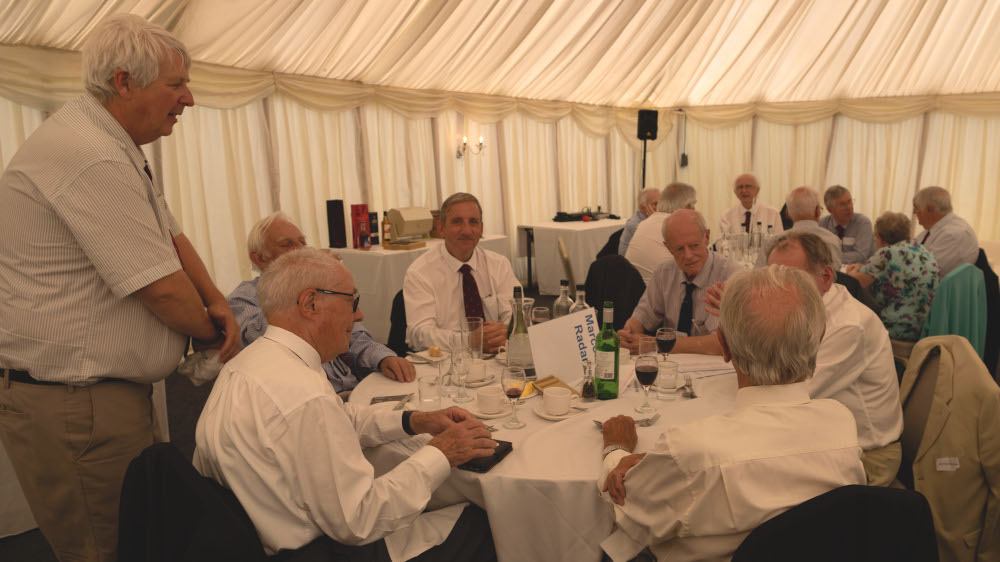 17
18
19
20 - Tim Wander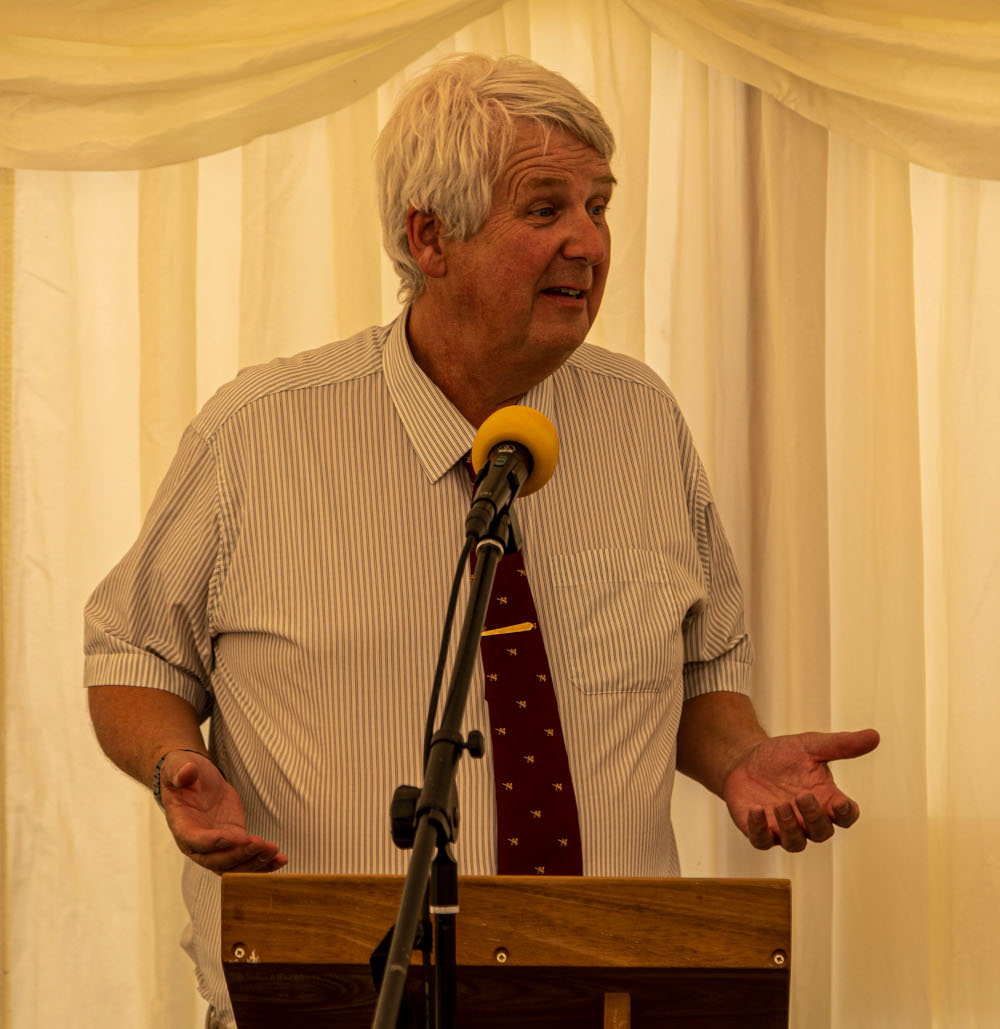 21
22
23 - Writtle Group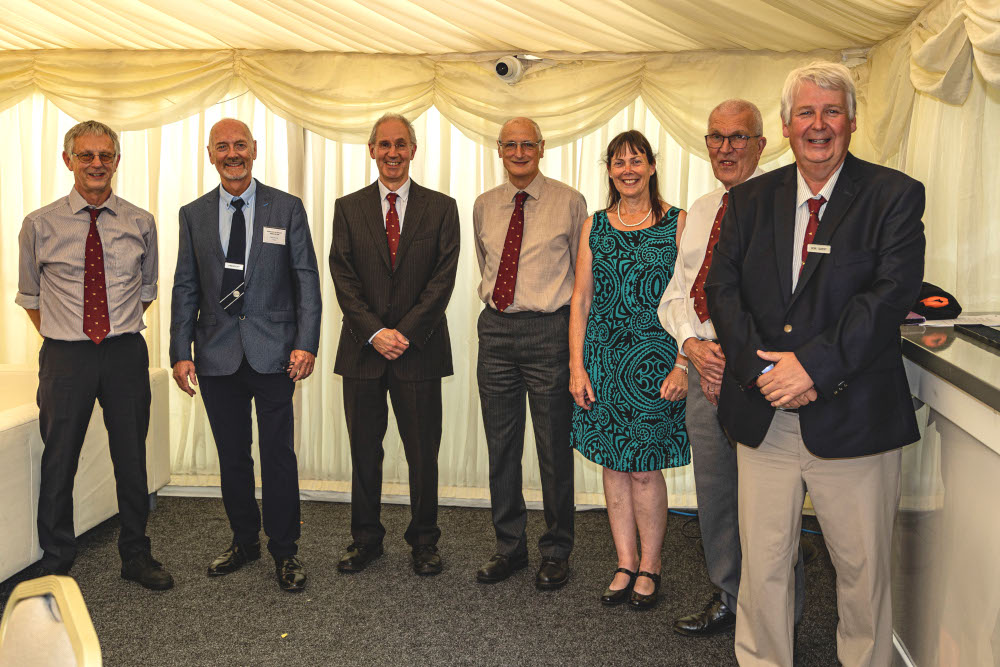 24 Gathering at the start (MWL's phone photo's)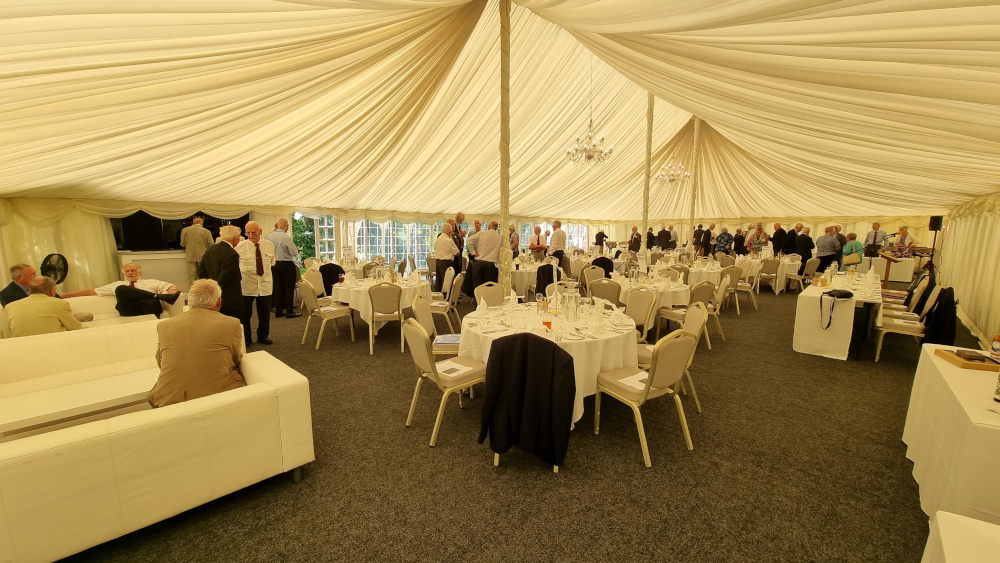 25 Meal in Progress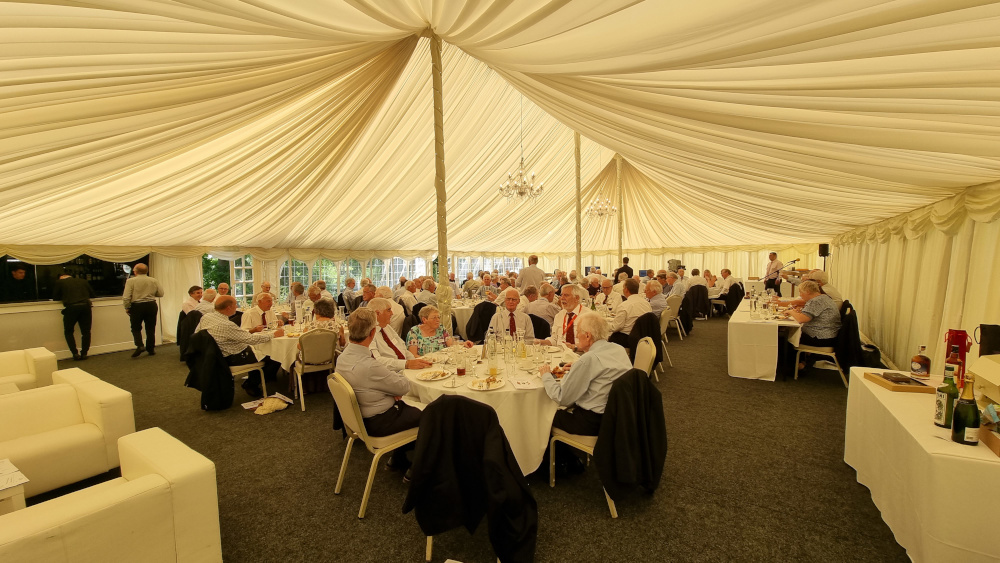 26 - Mk II Marconi Camera used for the 1953 Coronation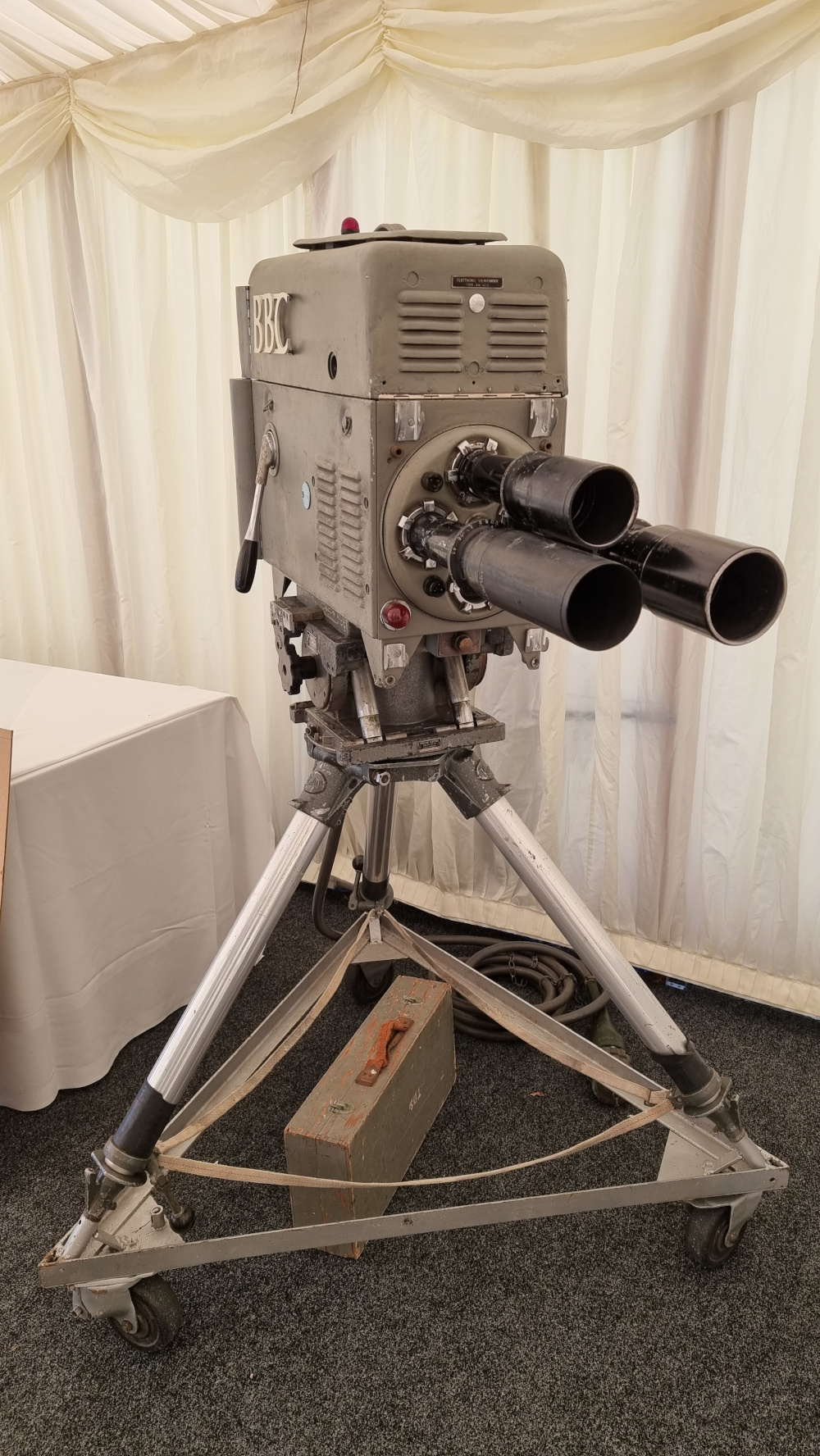 27 - Camera Man's view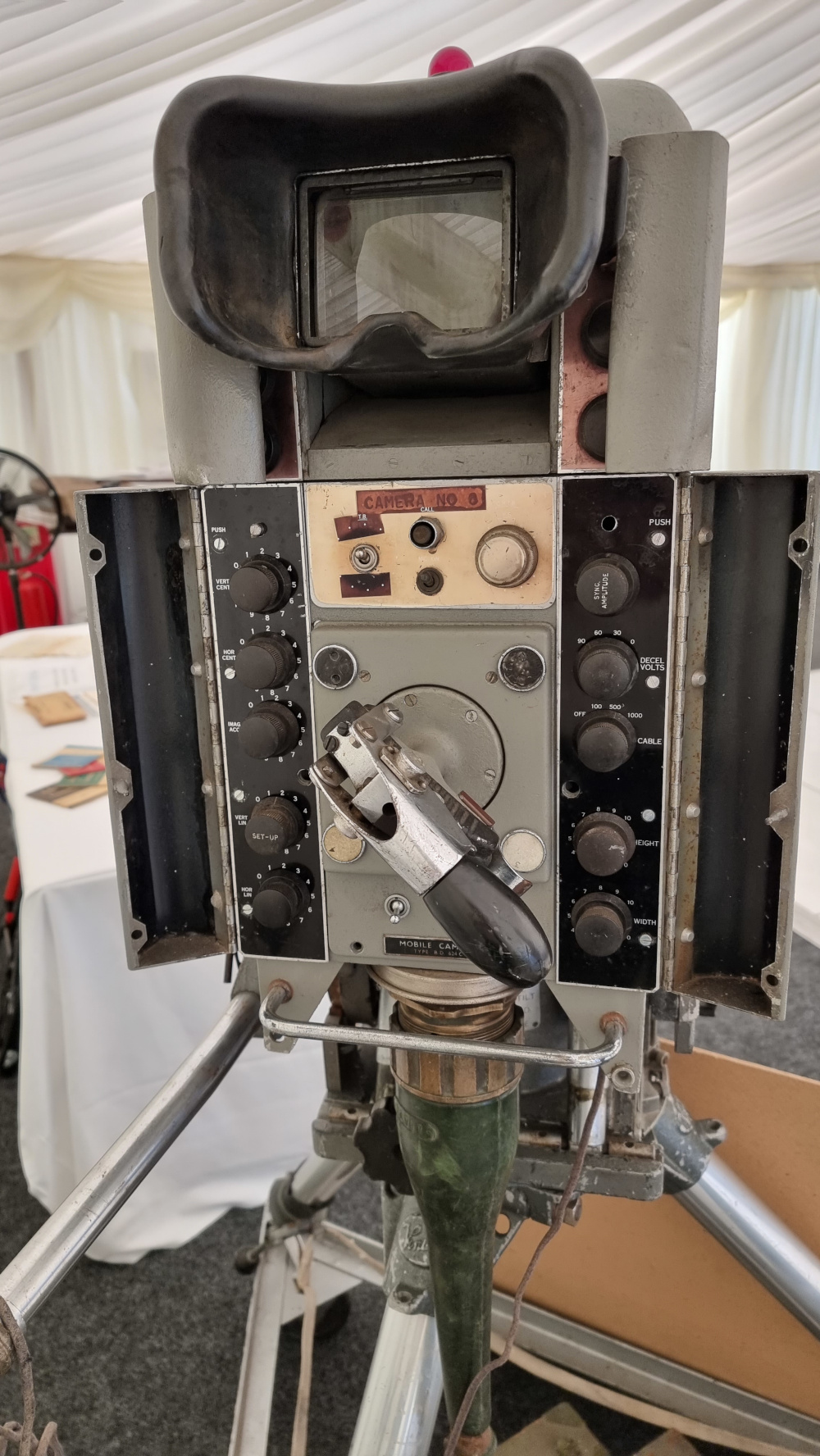 Chelmsford is known globally as the birthplace of radio thanks to the world's first purpose-built radio factory, established in 1912 by Marconi a short distance from the current Anglia Ruskin University campus in New Street, and 2022 marks 100 years since the world's first regular wireless broadcasts for entertainment began from the Marconi laboratories at nearby Writtle.

Marconi's Chelmsford factory, the location of the UK's first live entertainment broadcast, closed in 2008 and there is now a housing estate on the site, but some of the early technology that helped the Italian pioneer bring radio to the world will be on display at the exhibition in Chelmsford in June and July.

The Marconi exhibits include a unique collection from historian Tim Wander, such as the world's first radio signal detector, early receivers and transmitters used during the First World War, the first ever microprocessor, and a mobile car phone from 1984. A television camera used at the Queen's Coronation in 1953 will also be on display on selected exhibition days.
Today, companies in Chelmsford continue to build the technology of the future, with high-tech developments in fields as diverse as space, medicine, communications and defence. The impact of industry in Chelmsford on all of our lives is incredible.
This exhibition will tell a part of that story, revealing how household names such as Marconi are echoed in the modern age.
Chelmsford Innovation: Marconi and Beyond is an exhibition hosted by ARU and in partnership with Chelmsford Civic Society, Chelmsford Science and Engineering Society and the Marconi Veterans' Association
When: 22 June 2022, 11:00 through 15 July 2022, 16:00 (various dates and times)
The exhibition is free, but you need to book a ticket - click here
Where: Anglia Ruskin University
Marconi Building
Bishop Hall Lane
Chelmsford
Essex
CM1 1SQ


The Marconi Veterans Association Newsletter for 2022 is now published.
The web version which is ideal for viewing on your PC, Smartphone or Tablet is here:
The pdf version is here, which can be viewed (ideally on a large screen) or printed. It is 20 A4 pages long:
Members who are on our Mailing list will be posted a paper copy of this Newsletter when the invitations to the next MVA Reunion are posted.
The next MVA Reunion is planned for July 2nd 2022.