This email has been received from Kate Hewetson:-
I'm trying to research some symbols that are on the side of a Wooden WW2 Flight Box that contained electronic equipment and belonged to a Group Captain G H Burgess and was hoping someone in the Marconi Veterans may be able to help.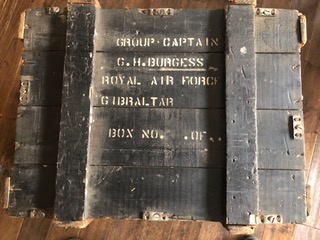 There are 3 metal plaques on the side of the box. One has Red Circles. One has Green Circles and the other has a faded sticker labelled " Maker - Marconi Company Ltd Basildon".
I wondered if anybody knew the significance of these plaques please?
If you do please email Kate Hewetson

This email address is being protected from spambots. You need JavaScript enabled to view it.